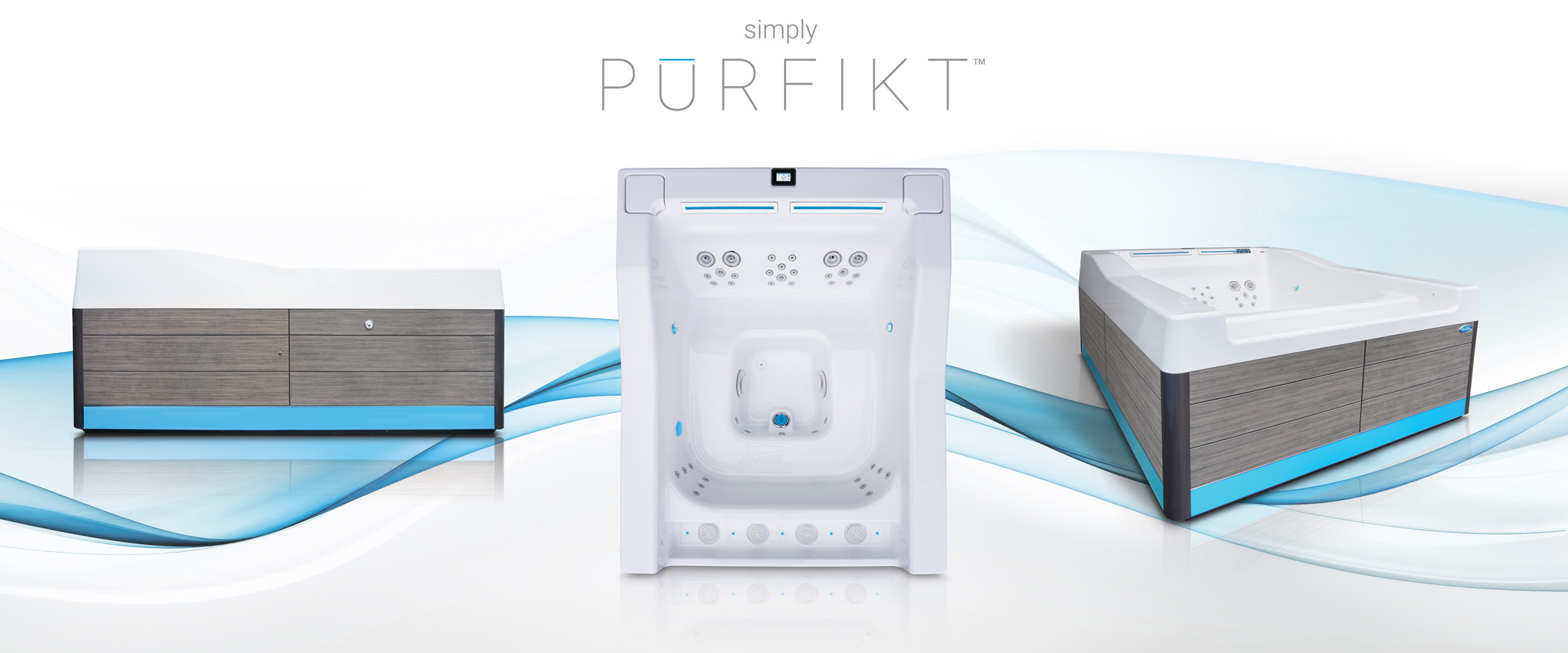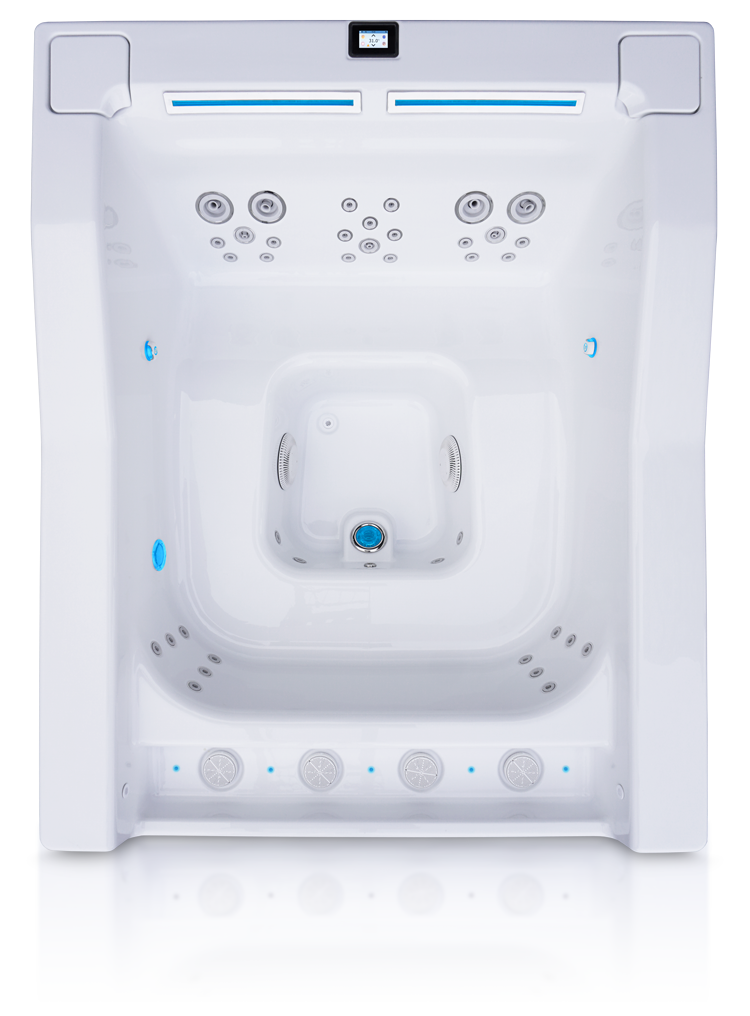 2020 PURFIKT™
SPECIFICATIONS
Dimensions: 115" x 92" x 49"
Seating: 7-8 Adults
Weight: 591 kg | 1305 lbs (Dry)
Pumps: 2x 5HP Pumps
Jets: 39 Jets

FEATURES
Fusion Touchscreen Controls
Patented Infinity Edge Design
SlimLine Seating with Fusion Hydrotherapy Jets
Dual 24" Fusion Waterfalls
Dual Cool-Down Decks
Exterior Rainbow Wrap Lighting
Open 360 Degree Seating
Power Stream Volcano Jet
Hidden Air & Water Controls

Love your Purfikt™ lifestyle
The cutting edge of innovation. A revolutionary spa with no compromises. Designed with sleek ergonomic lines and a modern aesthetic to enhance your outdoor space. Created by artisans and engineers to combine beauty with hydrotherapy. Love your Purfikt™ lifestyle.
---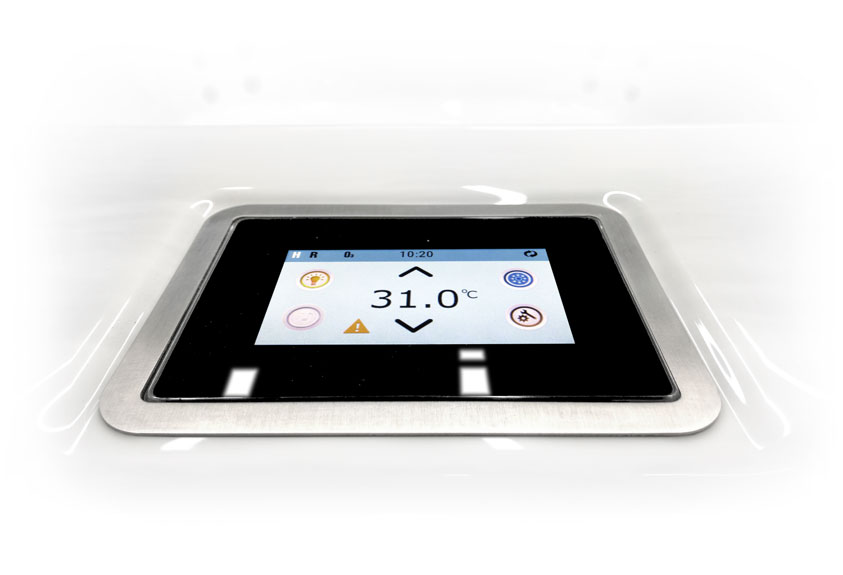 FUSION TOUCHSCREEN CONTROLS
The first and only touchscreen control panel installed flush to the hot tub acrylic. An exclusive elegant stainless ring steel borders the large touchscreen that allows for full control over the operation of your spa. Activate jets, program filtration cycles, select lighting color and set the water temperature with ease using Coast Spas simple and intuitive.
RAINBOW WRAP LIGHTING
An exlusive band of color wraps around all four sides of the Purfikt™. Choose from thousands of possible colors or set the rainbow band to rotate through a spectrum of color.
DUAL 24" FUSION WATERFALLS
The Purfikt™ Spa features exclusive Dual 24" Fusion Waterfalls with two deep massage seats located directly underneath for the ultimate hydrotherapy experience. Sit back and enjoy soothing warm water flowing over your neck and shoulders, instantly eliminating any stress or tension from your busy day. Both waterfalls are vibrantly lit and fully adjustable.

EXCLUSIVE INFINITY EDGE
Take in the beauty of your surroundings with a barrier free view. The Purfikt™ features the largest infinity edge on any portable hot tub and delivers a superior spa experience.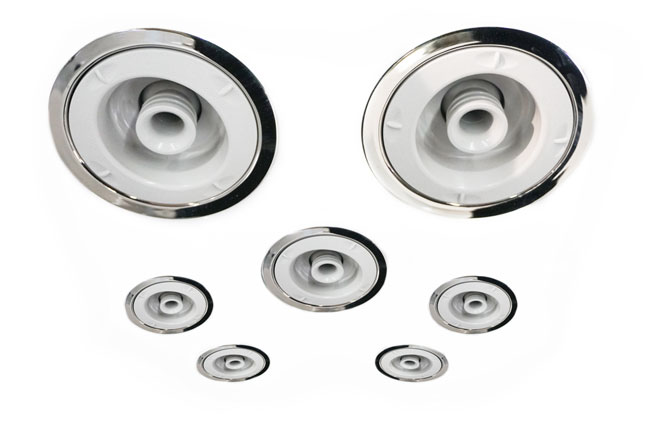 FUSION JETS
The most comfortable massage jets you'll ever experience. Fused flush to the acrylic, Coast Spas' Fusion Jets provide a seamless and smooth surface to relax against while you enjoy a therapeutic massage from various jet types all positioned to maximize hydrotherapy. Beautifully bordered with a ring of stainless steel, these exclusive and innovative jets look nothing like the jets in your neighbours hot tub.
---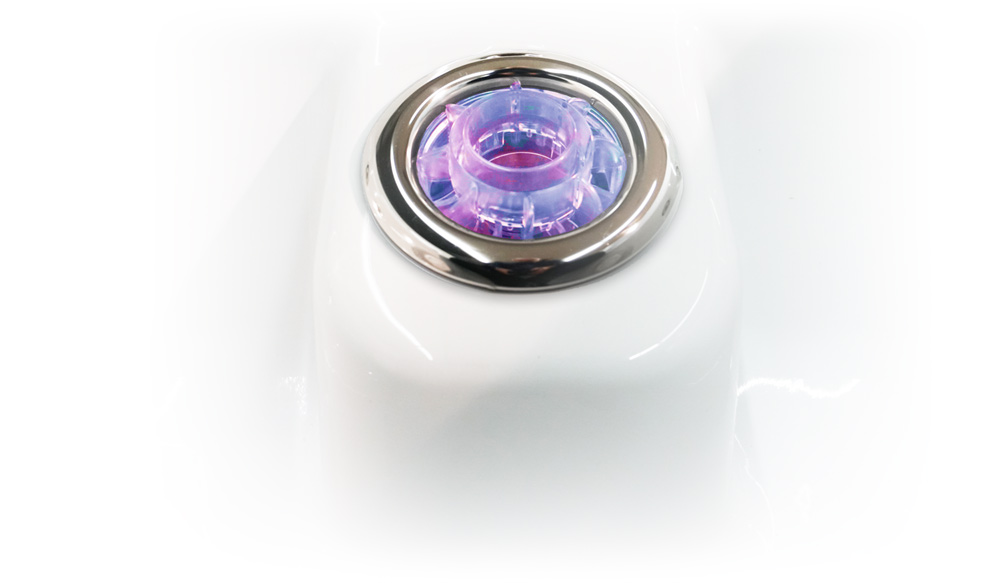 POWER STREAM VOLCANO JET
We never thought there was a hot tub jet that was too powerful, but now we're wondering if we've gone too far with the Power Stream Volcano Jet found in the Purfikt™.
---